Tiny, Tinny Banjo, Poems by David Breeden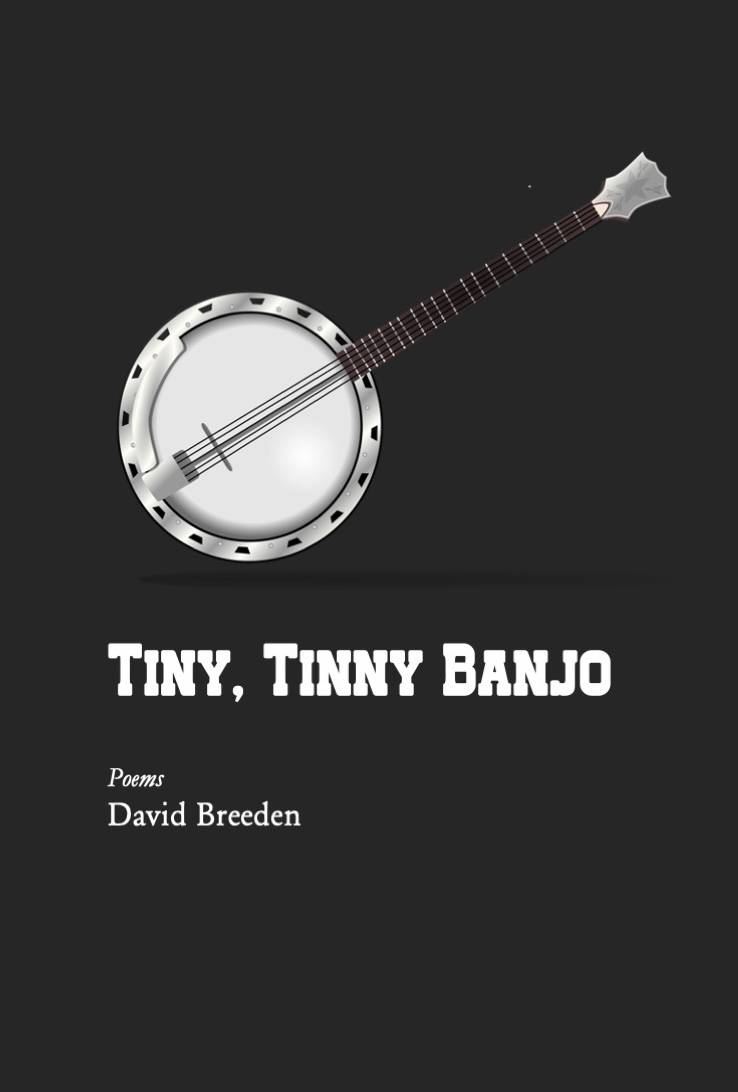 The tidy forms of David Breeden's Tiny, Tinny Banjo give shape and weight to the rhythms straining toward freedom – the music of experience in these volatile days.

Praise for David Breeden's Work
"Thoughts that go along with living in new and uncertain times. These poems speak loudly and work vividly on page as we (still) deal with an ongoing pandemic. May these poems breathe life into your day in ways that are empowering or impactful."—Christopher D. Sims, poet, activist, and spoken word performer
The Reverend Doctor David Breeden has an MFA from The Writers' Workshop at the University of Iowa, a Ph.D. from the Center for Writers at the University of Southern Mississippi, with additional study at Breadloaf and in writing and Buddhism at Naropa Institute in Boulder, Colorado. He also has a Master of Divinity from Meadville Lombard Theological School in Chicago.
His poetry, essays, and short fiction have appeared in such journals as Mississippi Review, Nebo, Poet Lore, Mid-American Review, North Atlantic Review, Boston Literary Review, Turnstile, Nidus, and Paragraph. He has published five novels and twelve books of poetry.
Breeden is Senior Minister at First Unitarian Society of Minneapolis, an historically Humanist congregation.