American Software, Poems by Henry Crawford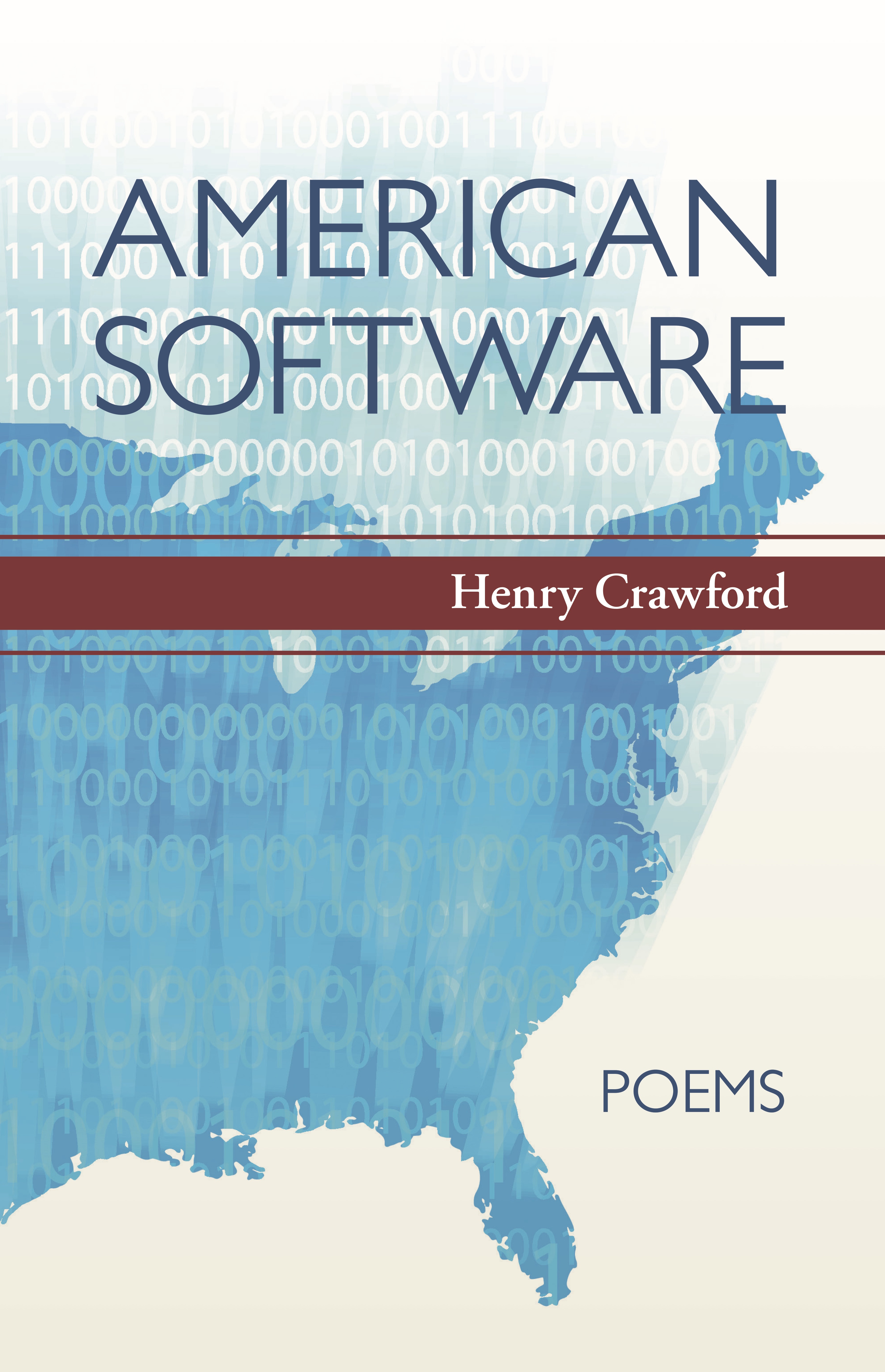 Life as now experienced is largely organized, viewed and communicated using the language of computer systems. In American Software, Henry Crawford has created an original work reflecting the multi-layered, symbol-rich syntax of computer code with its abruptness and flow in order to explore work, family, culture, politics, war and death in contemporary America.
Sample Poems by Henry Crawford
"Mr. Crawford's poems are inventive, uniquely well-Crafted and felt.
... His poignant poem 'It Does Kind of Burn. Goodbye,' masterfully conveys and intertwines a mixture of opposing emotions that play off of each other to powerful result . ... In the poem 'When [Box] Met <Diamond>,' Mr. Crawford ingeniously intertwines a dialog within the poem. This is hard to accomplish successfully, but he carries it off while also contributing to the dialog on the art of poetry."--Edward Nobels

"When Henry Crawford's Lyndon Johnson concludes,
'I would like to know the score, but / I also know that to some extent/I never will,' he could be Socrates and Crawford a wondering Plato transcribing, honoring the strange erasure of philosophy. What can be known? Like Plato, the poet 1s making all this up, translating into a program called American Software the codes of our American myth, from Clara Barton to Kurt Cobain, andd from Ike and Kennedy and Oswald and Nixon to others who shaped us by their acts of ingenuity, conscience, or betrayal; those who told the truth and those who lied. What I love about Crawford's poetry is its tenderness, the brilliant lyricism and emotional amplitude of 'Tomorrow, My Father,' a masterful poem ('Some places have no towns,/ these are the places you begin.'), o a love poem like the stunning 'The Distance,' or 'It Does Kind of Burn. Goodbye,' which bears careful witness to a death row inmate's last moment alive. As Whitman was a political poet in the way he saw equality among blades of gras and trees and people and animals, the same exhortations of compassion, interconnectivity, and wonder imbue Henry Crawford's poetry. The poems in their genius are composed with a language that could not be otherwise, as precise as it is individualized, the outcome being a careful transcription of our lives as they really are as well as an unforgettable and deeply moving artistic accomplishment of the highest order."--David Keplinger
Henry Crawford is a software engineer-poet living and writing in the Washington, DC area. His work has appeared in several journals and online publications including In Stereo Press, BlazeVox13, Folio, Verse Daily, Borderline Press, Boulevard, and elsewhere. Visit his website at http://henrycrawfordpoetry.com.
ISBN 978-1625492319, 102 pages