My Father Was a Poet, Poems by Lester Graves Lennon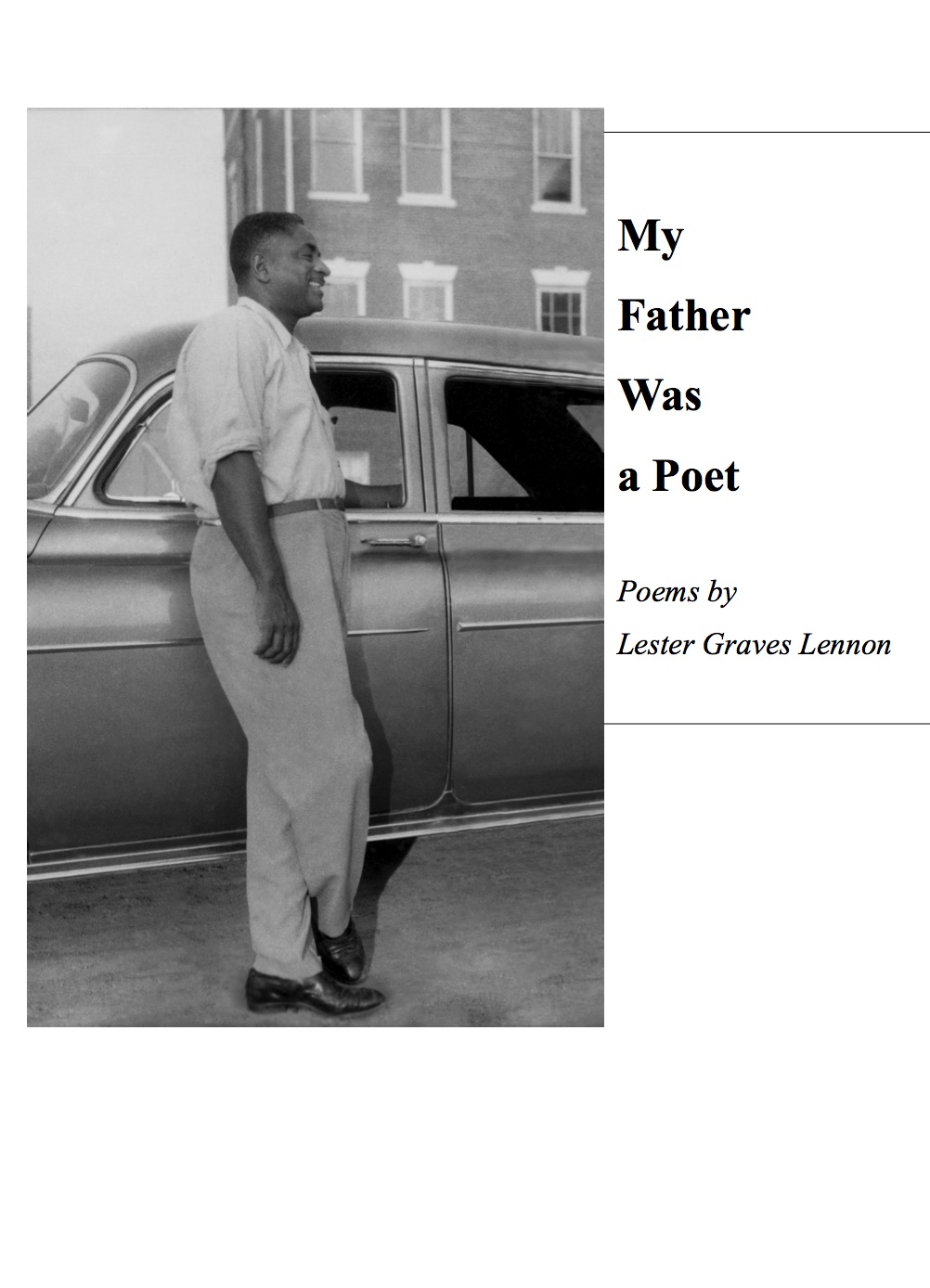 My Father Was a Poet by Lester Graves Lennon is a ferocious, loving exploration of family, war and fear. His rhythms powerfully establish a poetry of uncompromising ground.
Sample Poems by Lester Graves Lennon
"In Lester Graves Lennon's new book personal history and national history become interwoven to remarkable effect. This is a collection of startling contradictions in which love and hate, peace and violence, light and dark not only clash but intermingle. Best of all, these poems feel alive--struggling, weeping, laughing, and loving--just like the vibrant characters they depict."--Dana Gioia
"Although Lester Graves Lennon's new collection frequently treats the terrors of contemporary life, his poems about his family and about the larger family of our republic affirm the possibility of social progress and intellectual enlightenment. As when reading Robert Frost, we feel reading Lennon that maybe we can increase--increment by fractional increment, generation by troubled generation, through love and the arts and sciences--our humanity and hold on the planet."--Timothy Steele
Praise for Lester Graves Lennon's Earlier Work
"...you can expect big things from this poet."--Lucille Clifton, National Book Award winner
"...if Lennon fulfills the promise of this book, he will join a group of notable contemporary black American poets, such as Rita Dove and Yusef Komunyakaa."--George Held, Philadelphia Inquirer
Lester Graves Lennon is a poet and investment banker. He lives with his family in the Los Angeles megalopolis where he serves on the Los Angeles Poet Laureate Task Force. His first book of poetry, The Upward Curve of Earth and Heavens (2002), is found in more than seventy public and university libraries including the University of Wisconsin, UCLA, Harvard and Oxford.
ISBN 978-1625490223, 98 pages