The Laundromat, Poems by Alex Mezza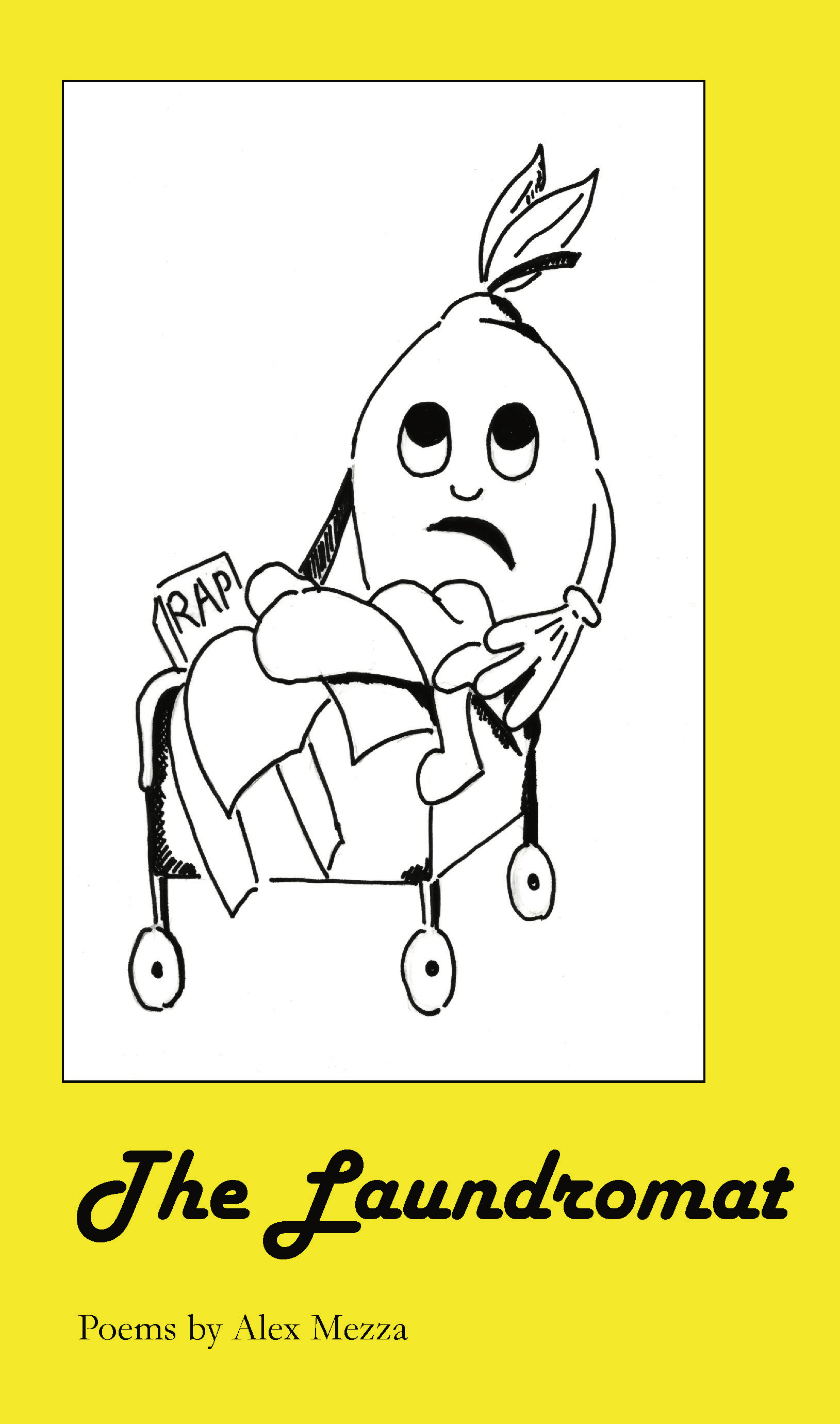 The droll poems of Alex Mezza's The Laundromat attempt to make lemonade from lemons, with the key insight that all of life's perceptions come out in the wash.
"This slim volume of poems follows the arc of a year, contrasting the change of seasons with the continuity of laundry, and showing how these forces of change and continuity combine to make a life. Mezza's particular strength is her eye for the disruptive agents at work all around us-she illustrates, for instance, how the natural world opens cracks in the urban landscape, and how the imagination erupts out of them. Mezza draws inspiration from poetic influences as diverse as William Carlos Williams, Allen Ginsburg, and John Cage, and her poems burgeon with an exhilarating formal creativity as well as profound insights into love and friendship."
- Anne Cheilek who has been published in journals such as Gone Lawn Journal and DMQ
"Alex Mezza's The Laundromat, like its namesake, straddles the line between public and private -in longing, in love, and in coming of age. Hilarious and heartbreaking, this chapbook interrogates geography and family, literature and myth, to discover where we come from and why we love."-Shelley Puhak, author of Guinevere in Baltimore