Brightness Falls, Poems by Ellen Steinbaum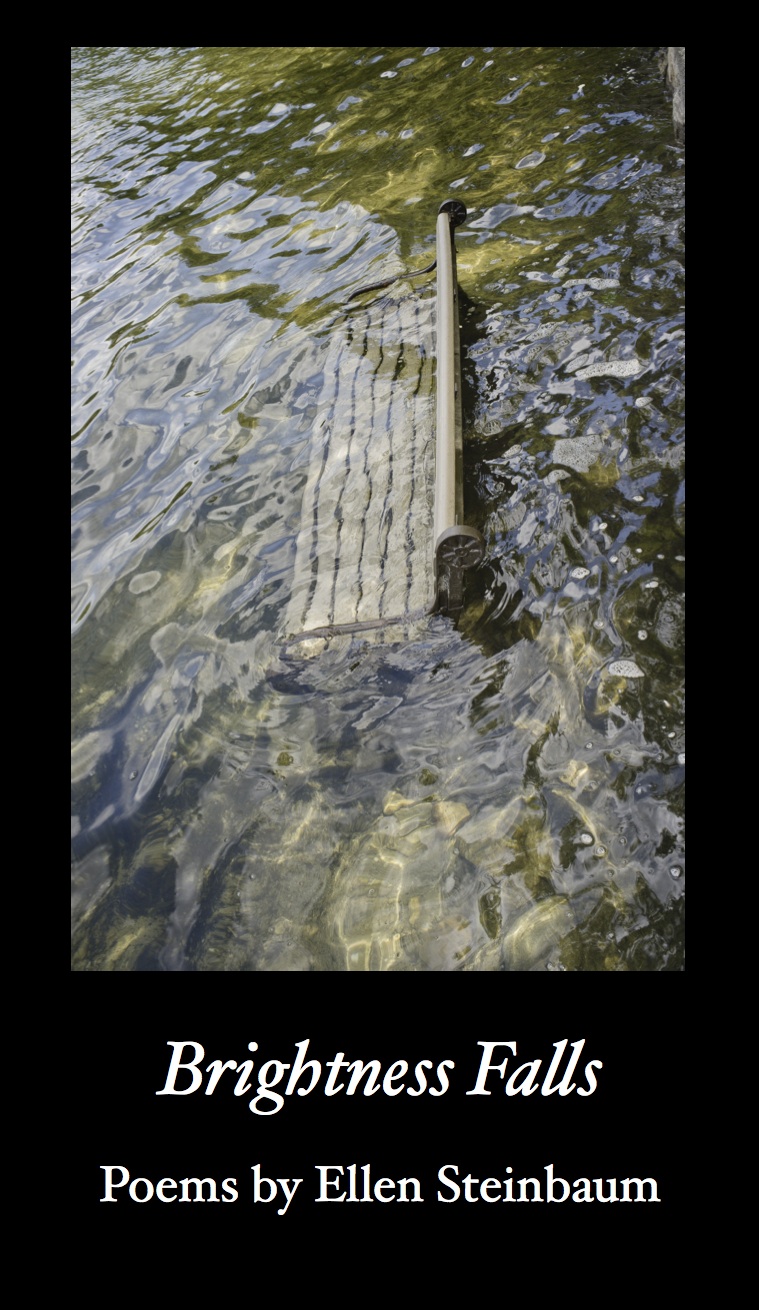 The spare, powerful poems in Brightness Falls celebrate "this"--the unexpected turns, joys, regrets, and ordinary imperfections of our days. These, the poems caution, are the days we must not squander: "know this: it will/ not last."
Sample Poems by Ellen Steinbaum
"With fierce tenderness, with a delicate strength, Ellen Steinbaum's Brightness Falls maps the brave, risky journey from bereavement to the 'stunned contentment' of new love. The poet endures with a life-embracing passion for the living garden's renewal, for the full-blown rose the beloved has left on her night-stand. In these beautifully realized poems, contentment is stunning. 'No one is unscathed, yet here we are,/triumphant.'" -Gail Mazur
Ellen Steinbaum is the author of two previous poetry collections, Afterwords and Container Gardening, and a one-person play, CenterPiece. She grew up in Wilmington, Delaware, and lives in Cambridge, Massachusetts. A former literary columnist for the Boston Globe, she now writes a blog, Reading and Writing and the Occasional Recipe, which readers can find at her website, ellensteinbaum.com.
ISBN 978-1625490421, 88 pages