Lust, Poems by Diana Raab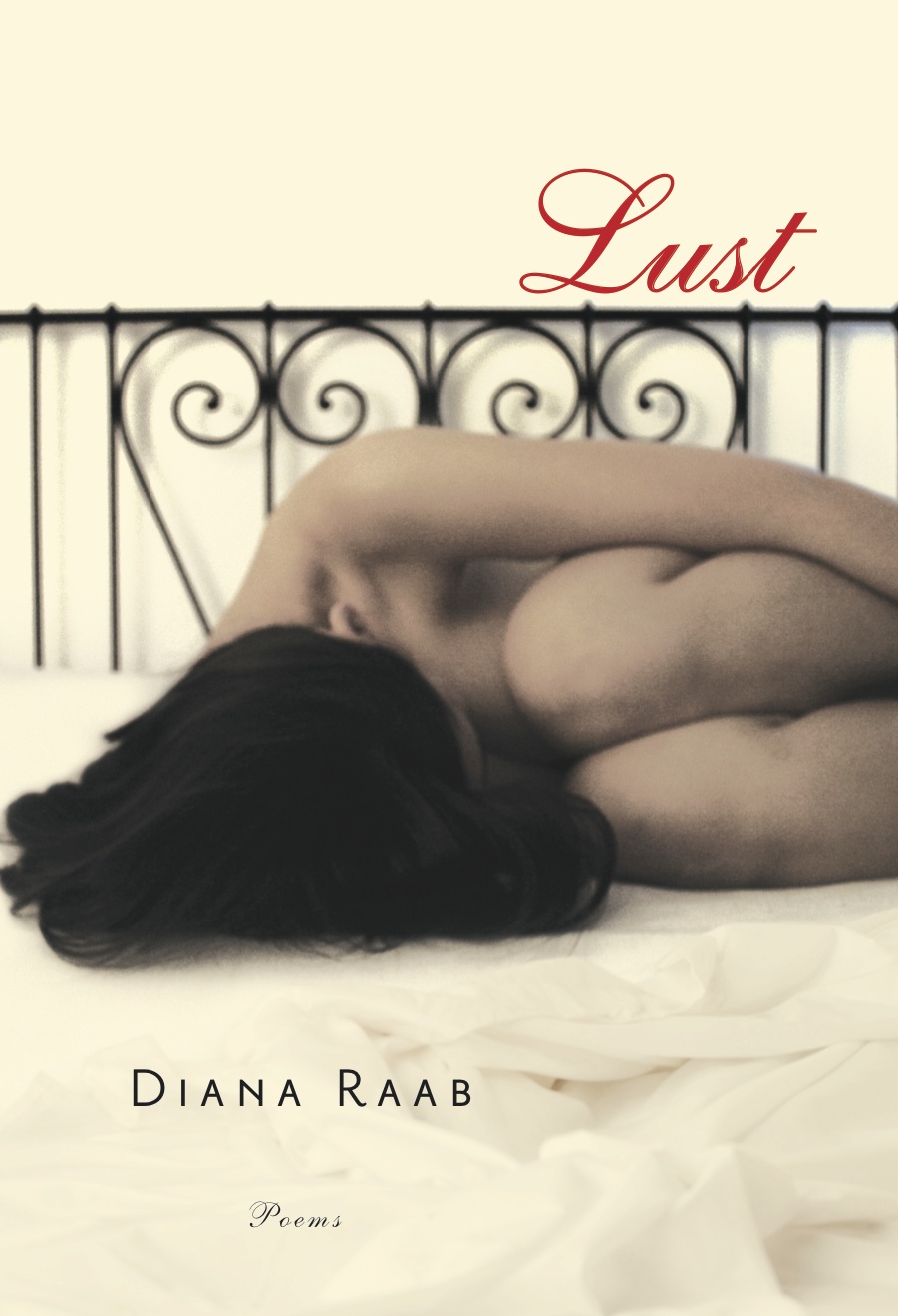 A passionate journey through private emotional moments, Diana Raab's Lust voices the pain of loneliness and the heart's yearning for love while transcending the depths of human desire. In her fourth book of poetry, Raab employs narrative verse that is alive, titillating, and seductive. Lust examines the emotional and physical complexity of love, helping readers navigate the risks of intimacy as we move toward the realization that every experience enriches our lives, whether we perceive it as joy, pain, or out of the ordinary. Yet for all their psychological richness, the poems's simplicity and accessibility will resonate with women and men across all walks of life. Lust is a book you won't put down and won't soon forget.
"Diana Raab's poetry collection, Lust, will make you fall head-over- heels in love with words. Words that are strung together, knotted like a perfect strand of opera length pearls. Some read like heartbreaking short stories. Some read like pieces of your soul. Some read like scented love-letters. Some like tearful, regretful voice messages. If you want to have a love affair with the written word, please, read this collection. It will make you a believer. Or maybe ... just maybe, it will make you a believer in the pure absolute beauty of Diana Raab."--Amy Ferris
"In the lyric tradition of Song of Songs, Rumi, Lady Murasaki, and Anais Nin, poet Diana Raab sings of carnal desire. The themes of Lust, the transcendence of sexual ecstasy, the range of its expression, the sorrow of its temporality, they surprise of its renewal in maturity, the physicality of its intimacy, are, at once, timeless and as contemporary as Raab's short leather skirt and an espresso shared at Starbucks."--Tristine Rainer
"Diana Raab in this daring book offers what shouldn't be so remarkable, yet is, a fearless detailing of intimacy, of blissful 'acts of kindness,' of that worshipful sexuality which forms our birth- and adult-right. Lust celebrates the sacred 'everlasting eros' that we must admit most interests us, the giving and taking, the ultimate bonding, the very enlightenment through glories of the body. She sings 'your oasis in the midst of me,' and bless her for it!"--Barry Spacks
Diana Raab is an award-winning poet, memoirist, and believer in the healing power of the written word. She began crafting poems at the age of ten when her mother gave her her first Khalil Gibran journal to help her cope with her grandmother's suicide. A few years later she discovered the journals of diarist Anais Nin and learned that, like Raab, Nin began journaling as a result of loss (the loss of her father). Much of Raab's poetry has been inspired by Anais Nin's life and works. She is the author of four poetry collections, My Muse Undresses Me (2007); Dear Anais: My Life in Poems for You (2008); The Guilt Gene (2009); and Listening to Africa (2011). Her poetry and prose have appeared in numerous journals and anthologies including Rattle, Boiler Room Journal, Rosebud, Litchfield Review, Tonopah Review, South Florida Arts Journal, Prairie Wolf Press, The Citron Review, Writers' Journal, Common Ground Review, A Cafe in Space, The Toronto Quarterly, Snail Mail Review, New Mirage Journal, and others. She is editor of two anthologies, Writers and Their Notebooks (2010) and Writers on the Edge (2012), co-edited with James Brown. Both these collections include submissions from poets and prose writers. She has two memoirs, Regina's Closet: Finding My Grandmother's Secret Journal (winner of the 2009 Mom's Choice Award for Adult Nonfiction and the National Indie Excellence Award for Memoir), and Healing With Words: A Writer's Cancer Journey (winner of the 2011 Mom's Choice Award for Adult Nonfiction). Raab is a regular blogger for The Huffington Post and writes a monthly column for the Santa Barbara Sentinel, "The Mindful Word." She lives in Southern California with her husband and maltese poodle, Spunky. She has three grown children. Raab is currently working on her doctorate in psychology and is researching the healing power of writing and creativity.
ISBN 978-1625490582, 104 pages